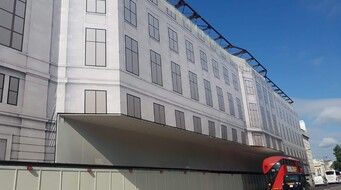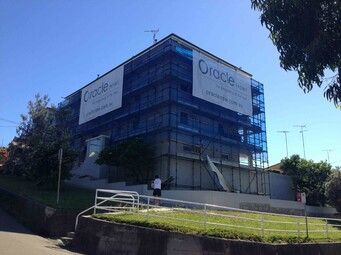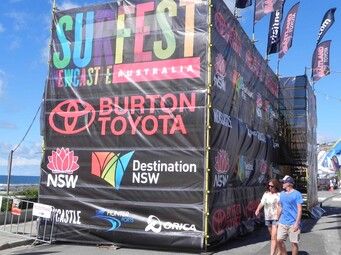 Building wraps or scaffold wraps are a great way to cover a construction scaffold eye sore from local and pedestrian traffic. This in turn presents an opportunity to promote your brand, advertising message, artists impressions or your logo to thousands daily.
Most large construction scaffolds in CBD areas these days require containment to meet safety standards, meaning your your large building project presents a massive opportunity to become a free marketing billboard for your company.
Our experience from previous clients in this space spans from Branding messages on building wraps in Sydney Australia, Artists Impressions/Building Renders on a 47 story building in Dubai in the UAE, Printed Grenery on a building in downtown London United Kingdom & simple brandwraps on an apartment lot in Los Angeles in the USA.
BannaMesh has a highly experienced team happy to help you to realise your craziest building wrap dreams. We have a team of in-house designers and engineers that will make sure your job will not only look amazing but meet the relevant specifications required in this area.
Scaffold banners, Vinyl banners, and Mesh banners are all great ways to wrap a building, However it requires the expertise of qualified designers and engineers working together to choose the right product to meet your high print standards, attach to each particular building/scaffold and meet safety & flame Retardant ratings.
BannaMesh prides itself on its ongoing focus on quality. We use the latest technology in the grand format printing space, with longer lasting inks and hem technologies meaning our products outlast all others in the market place.
BannaMesh has large install teams strategically placed to service all areas with the installation of Building wraps, Advertising wraps, Scaffold Wraps, Scaffold banners, Advertising Banners and much more.
Call the team at BannaMesh today on 1300 159 686