BannaMesh is Melbourne's leading supplier of display banners for exhibitions, trade expos and events.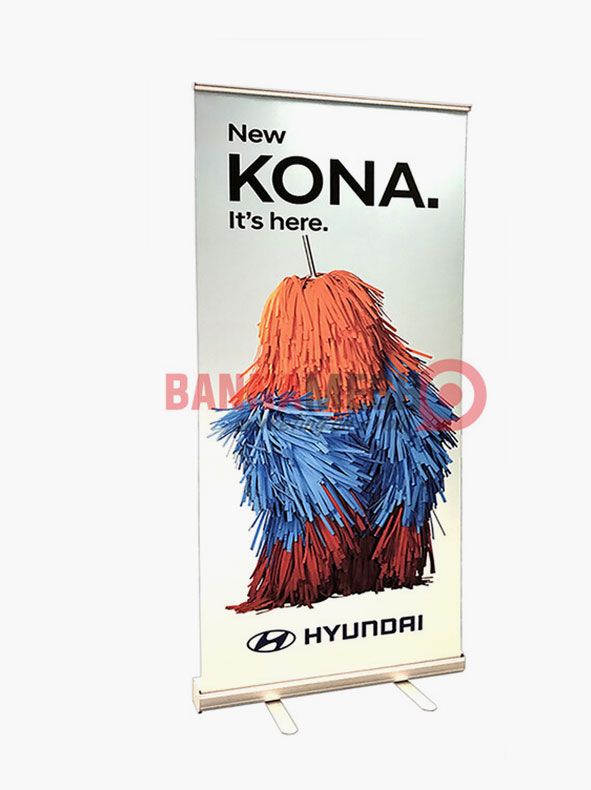 Our Premium Pull Up Banners are a great way to promote your business, brand or message in a very cost effective manner. They look very smart and impressive, they are light weight and come complete with a carry bag and full colour printed banner on curl resistant material.
The banner is easily retract into the stand and can be setup in a matter of seconds by pulling up the banner and inserting/attaching the pole.
> Light weight, perfect for travelling
> Includes free carry bag
> Full colour digitally printed banner
> Satin banner finish
> High quality Anti-Curl polyester banner material with a block-out layer
> Dimensions: 850mm W x 2000mm H
Call the BannaMesh yeam today to get your marketing on a roll (1300 159 686) or click the link below for a quote.