Flame Retardant Scaffold Mesh
Due to the recent and well publicised fires involving scaffold netting and containment sheeting, Safework NSW released a Safety Alert informing contractors of the dangers related to flammable and combustible materials on scaffold and site structures. the new industry guidance by Safe Work NSW can be viewed at (www.safework.nsw.gov.au/resour…)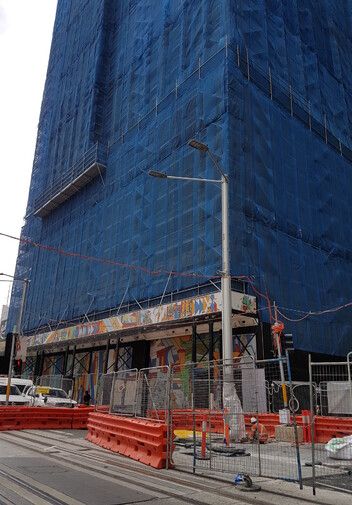 Typically Scaffold mesh has been made from polyurethane (PE) which is the product involved in the incidents, evidently has been shown to be highly flammable.
The fact that there has been no Australian standard or industry guidance on building wraps to date that gives contractors a clear benchmark to measure against means this will be a huge shake up for the industry.
The team of product engineers at BannaMesh have worked hard behind the scenes to develop a flame retardant banner mesh product that complies with the aforementioned industry guidance and also is fully compliant with wind ratings for scaffold netting and also is fully printable. This means you can meet all industry standards with regards to Safe Work NSW standards and also get your "marketing on a roll".
Many materials and substances found in workplaces are flammable or combustible. The risks associated with a certain material or substance may not be immediately obvious, however the implications could be catastrophic. Independent testing of building materials for fire hazard properties is required to appropriately assess and control the risks. Reach out to our team today for product compliance certificates and a free quote for your current site